Comforting Words of Encouragement For Women During Time of COVID-19
|
Comforting Words of Encouragement For Women During Time of COVID-19
What are the comforting words of encouragement for women during the time of COVID-19? We enter 2020 with hopes and aspirations for a newer, brighter, better year. All of us collectively marked our calendars with birthdays, anniversaries, and trips.
We all plan our holidays. Where we want to go, how we would celebrate. Some of us wait for our children to return home for Mother's Day and festivities.
Life's greatest challenges happened in the blink of an eye—this new disease outbreak worldwide and with people dying.
The pandemic happened.
A new virus emerges to infect people and can spread between human to human contact.
Words of encouragement for women can never replace a hug or someone holding your hand to share major disappointments, a loss, or your grief.
The world has changed so much in the space of a few weeks.
My classmate Stephanie went into surgery to remove a tumor in her brain. I texted her before flying off. She texted me after the surgery and would be discharged in 2 days. I traveled to Calumpit, a municipality in the province of Bulacan, Philippines. In the village where I stayed a week, the Wifi was non-existence.
I couldn't contact Stephanie.
When I returned home, she was in ICU for almost a month. I never saw her again.
As much as I wanted to say some words of encouragement for women to my classmates.
The other girls wanted closure. I had none—no words of comfort.
Everyone goes through adversity in their own life's journey.
In the 1960s, Vince Lombardi told the Green Bay Packers he coached and led to a Super Bowl Championship five times.
"It's not whether you get knocked down; it's whether you get up." ~ Vince Lombardi
Comforting words of wisdom; words of encouragement for women come from people from various walks of life.  Classic authors from A.A. Milne to Jane Austen captured the spirit of resilience in their works.
In recent times, musicians Taylor Swift's own personal journey is a great example.
"If somebody hurts you, it's okay to cry a river: Just remember to build a bridge and get over it."
A simple pick me up from a strong woman who knows a thing or two about life will set you right if you are looking for inspiration or hope. Please take comfort in the words of these women and men who are leaders in their own sphere.
Read these inspiring quotes to keep positive and reduce stress during the time of COVID-19.
Words of encouragement for women sometimes come from men.
Martin Luther King Jr.
If you can't fly then run, if you can't run then walk, if you can't walk then crawl, but whatever you do, you must keep moving forward.

Christopher Reeve
A hero is an ordinary individual who finds the strength to persevere and endure despite overwhelming obstacles.

Deepak Chopra
The past is gone, the future is not here, now I am free of both. Right now, I choose joy.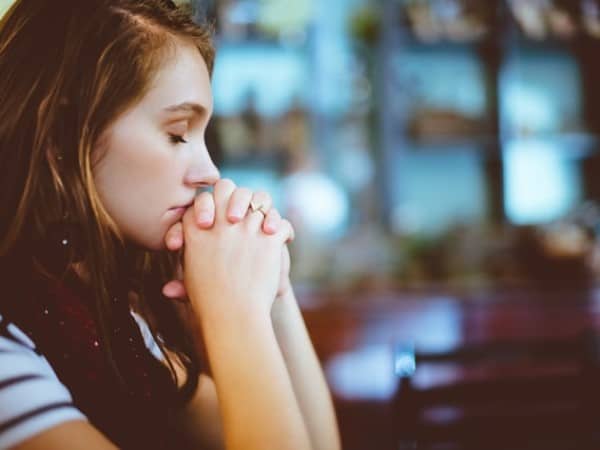 Words of encouragement for women from women.
Oprah Winfrey
Where there is no struggle, there is no strength.

Jane Austen
"Do not give way to useless alarm; though it is right to be prepared for the worst, there is no occasion to look on it as certain." – Pride and Prejudice

Emily Dickinson
Unable are the loved to die, for love is immortality.

Charlotte Brontë
A depressing and difficult passage has prefaced every page I have turned in life.

J.K. Rowling
"It is the unknown we fear when we look upon death and darkness, nothing more." – Harry Potter and the Half-Blood Prince

Maya Angelou
I've learned that people will forget what you said, people will forget what you did, but people will never forget how you made them feel.

A.A. Milne
Promise me you'll always remember: You're braver than you believe, stronger than you seem, and smarter than you think.

Nora Ephron
Above all, be the heroine of your life, not the victim.

Helen Keller
Although the world is full of suffering, it is also full of the overcoming of it.

Serena Williams
I don't like to lose — at anything — yet I've grown most not from victories, but setbacks.

Julia Child
Drama is very important in life: You must come on with a bang. You never want to go out with a whimper.
More words of encouragement for women
Eleanor Roosevelt
Remember, no one can make you feel inferior without your consent.

Rosa Parks
Knowing what must be done does away with fear.

Hillary Clinton
I think that if you live long enough, you realize that so much of what happens in life is out of your control — but how you respond to it is in your control.

Maya Angelou
A great soul serves everyone all the time. A great soul never dies. It brings us together again and again.
New Testament, Gospel of Matthew
Blessed are those who mourn, for they shall be comforted.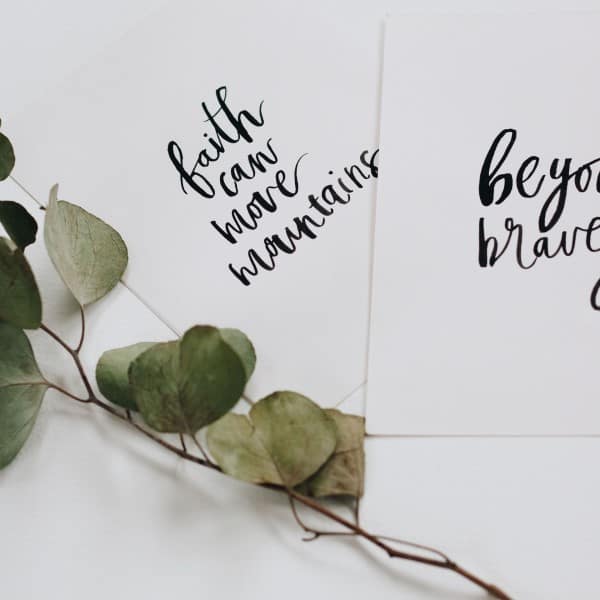 Angelina Jolie
There's something about death that is comforting. The thought that you could die tomorrow frees you to appreciate your life now.

Oprah Winfrey
The answers keep unfolding as your life expands if you're willing to see things for what they are—and what they can be.

Whoopi Goldberg
We're here for a reason. I believe a bit of the reason is to throw little torches out to lead people through the dark.

Lucille Ball
I'd rather regret the things I've done than regret the things I haven't done.

Taylor Swift
If somebody hurts you, it's okay to cry a river: Just remember to build a bridge and get over it.

Diane Von Furstenberg
You are the one that possesses the keys to your being. You carry the passport to your own happiness.

Stella McCartney
I was brought up to understand that we are all on this planet Earth together.

Julie Andrews
If you remain calm in the midst of great chaos, it is the surest guarantee that it will eventually subside.

Jane Fonda
One part of wisdom is knowing what you don't need anymore and letting it go.

Dolly Parton
The way I see it, if you want the rainbow, you gotta put up with the rain!

Marilyn Monroe
Just because you fail once doesn't mean you're gonna fail at everything.
Final Words of encouragement for women
Mother Teresa
Be faithful in small things because it is in them that your strength lies.

Barbara Bush
Some people give time, some money, some their skills and connections, some literally give their life's blood. But everyone has something to give.

Rita Moreno
It is through art that we will prevail, and we will endure. It lives on after us and defines us as people.

Meryl Streep
The great gift of human beings is that we have the power of empathy.
Let's have a conversation. If you have some words of encouragement for women, some words of comfort, and hope, please share with us.
Source: 45 Comforting Quotes to Encourage You During Life's Greatest Challenges