US Police Officer – Basketball Cop Game Changer Story
|
US Police Officer – Basketball Cop Game Changer Story
The Game Changer Story started in Gainesville, FL – January 15, 2016, @ 5:01 pm when US police officer, Bobby White, responded to a noise complaint in a neighborhood.
In Gainesville, FL, kids were shooting hoop on the street.
US police officer Bobby White's response changed the community and impacted children's lives across the United States.
What we need to do as a body of humanity is to respond, not to react.
I know this video is old, but Bobby White's message is one of unity, understanding, and changing the community's lives.
What does the phrase game changer mean?
Game changer A game-changer may be a new person, idea, event, or protocol that upends the established order.
Something that is a game-changer is radical and disruptive, usually in a positive way.
The term game-changer is a sports term that was adopted by the business community.
Who is US police officer Bobby White?
According to Wikipedia – Bobby White. Robert "Bobby" White, often nicknamed the Basketball Cop, is an American US police officer from Gainesville, Florida, a member of the Gainesville Police Department (GPD).
As of 2016, White has held his position for eight years.
Please read the excerpt from US police officer Bobby White's Facebook Page Basketball Cop Foundation and website.
Police Officer, Bobby White's Message
Hi, and thank you for visiting the Basketball Cop FB page!
My Story / My Mission:
Hi, and thank you for visiting the Basketball Cop FB page!
My name is Bobby White. I am a US police officer in Gainesville, FL. On January 15, 2016, at around 5:30 pm, I was dispatched to a noise complaint.
The complainant called to report that there were several kids playing basketball "loudly" in the street. I arrived on the scene to find what was described by the caller.
Kids were playing basketball.
I pulled up, activated my patrol car dashcam as required by policy, and exited my car.
I contacted one of the loud "suspects" (lol) who was holding a basketball.
I could tell by the look on his face that he was concerned with my presence.
I assumed that he thought that I was going to make him stop playing.
To eliminate that concern, I decided to engage him in conversation and began playing ball with him.
Within minutes, several other kids joined in.
Yep, I guess you could say that I added to the "problem."
After about 12 minutes of playing, I had to leave to answer another call for service.
Before leaving, I told the kids that I had no problem playing basketball and asked them to try not to be too loud.
I asked the kids if they play there every day.
They told me that they did, so I said to them that I would be back with "back up" on another day for another game.
I left to come back with some fellow officers shortly.
The following week, Ofc Ben Tobias (GPD PIO) saw the dashcam video and posted it on GPD's Facebook page.
By midnight that day, the video had been viewed a million times!
By morning, the views were over 4 million!
The video had gone viral overnight.
That day, people from all over the world began contacting the
Gainesville Police Department to express their joy with the video.
One day, I became a US police officer who was doing my job to some international hero. I began reading the thousands of comments on Facebook.
Most of the comments were thanking me for handling the call and stating that there needed to be more officers like me.
As I appreciated the beautiful things that viewers were saying, I couldn't help feeling a little saddened and surprised that so many people thought that what I did was extraordinary.
I can tell you that most officers I know would have handled that call just as I did.
As Law Enforcement Officers, we know the importance of building relationships with the communities we work in by interacting with citizens and building trust.
Gaining trust is most important with the youth.
It wasn't long before news outlets from all over the world began requesting interviews with me.
My first reaction was that I did not feel that I deserved the recognition that it was receiving and declined all interviews.
After speaking with some of my fellow officers, I realized that this could be an opportunity to talk about my surprise that what I did was being perceived as out of the ordinary.
So, I decided to begin doing interviews to get my message out and hope that maybe I could help change that perception.
The interviews began GMA, Fox & Friends, TMZ, CNN, BBC,
Sky News London, Fuji TV (Japan), and many more.
Every major news outlet out there either interviewed me or wrote a story on my video.
And then something cool happened.
A few days after the video went viral, the "Rematch" with the kids planned a rematch.
My team of officers and I gathered in the GPD briefing room, preparing to head out to play with the kids, when the door opened.
*On walks, Shaq!
Shaq saw the video and decided that he was going to back me up in the rematch.
The rest of the story has been well documented and shared by way of pictures and videos, including Shaq's game with the kids and the following trip to watch the Orlando Magic beat the Atlanta Hawks with a last-second buzzer-beater.
I do not doubt that this incident has changed some regarding how the police interact with the community, but I guarantee that it has changed the nine kids' lives that have come to be known as the #HoopsNotCrime Crew.
It wasn't long before basketballs and basketball hoops began anonymously showing up for me at GPD.
This is extremely exciting.
It has now opened up the opportunity to extend the benefit of this story beyond the HoopsNotCrime Crew.
It is no secret that there is some distrust between the police and the community.
Police agencies and the officers on the street are doing the best they can to improve this relationship.
The issue is those police agencies have no budget for "community policing."
I created this foundation, hoping that this story would keep developing into something huge that would help generate resources that would help me fund community policing efforts across the USA.
I am proud to say that we have been able to provide community policing resources to approximately 200 police agencies across the country over the last three years, connecting 100's hundreds of cops with 1000's's1000's's of kids.
The donations we have made range from
sending basketballs to cops to hand out to kids in their community,
sending basketball goals,
building full NBA sized courts in low-income communities,
sponsoring back to school and Christmas events,
supplying students in need of new sneakers,
to even purchasing brand new washers and dryers for multiple schools,
*so that the school resource officers could wash students' clothes who come to school wearing the same soiled clothes to school all week.
*On walks, Shaq!
Shaquille Rashaun "Shaq" O'Neal, a retired American former professional basketball player, is a sports analyst on the television program Inside the NBA on TNT.
He is considered one of the greatest players in National Basketball Association history.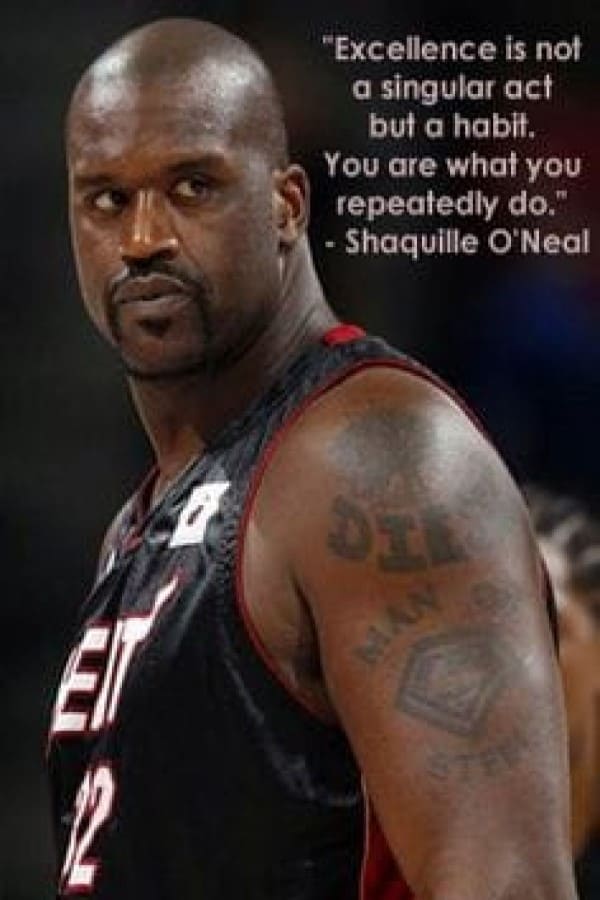 Basketball Cop Foundation Mission
In the simplest terms, if there is a US police officer anywhere in the country, who wants to help someone in their community, and money is the only thing they lack to make it happen, we are here to help make it happen.
How can you help?
Hit the "Learn More" button at the top of the page and donate, or if you are not in a position to give, please share our mission.
If you know of a US police officer who could use our help to connect with their community, get them in touch with me.
Thanks for visiting,
Ofc Bobby "Basketball Cop" White
Source: Facebook Page Basketball Cop Foundation
How one US police officer made a difference to enrich the lives of youths in his community.
As a US police officer, it doesn't take long to see how damaged the relationship is between our country's law enforcement and the youth in their communities.
There is distrust, misunderstanding, and a lack of respect between the two.
It's why I have always done my part to try to repair that relationship with the kids that I interact with.
It's why I handled the noise complaint the way I did.
Before this, all I could do is try to make a difference one kid at a time.
I now felt like I might have the platform and the community's support to affect kids across the country.
I decided that I would dedicate my time to work and my weekends to make a difference.
The Basketball Cop Foundation was born.
What is the Basketball Cop Foundation?
A 501c3 non-profit organization dedicated to building relationships between our country's Law Enforcement and the youth in our communities through TRUST.
Founded and operated by an active-duty US police officer
#HoopsNotCrime
Basketball Cop Foundation Mission
It is no secret that there is a damaged relationship between our country's Law Enforcement and the youth in the communities we serve.
I believe that this is driven by a lack of trust, misunderstanding, and misperception.
I also believe that kids do not prefer to feel this way, but society has influenced them with the help of social media and the news. ​
Kids who do not trust or respect the police are less likely to report being a victim of a crime and even less likely to come forward as a witness of a crime.
It is a fact that kids with no reason to respect the law or the Officers in their community are far more likely to commit juvenile crimes themselves.
​I believe that the only way that we, as US police officer s, will repair these relationships is by proactively going out into the communities and positively interacting with the kids.
​There are many ways to do this.
It can be as easy as
saying, "Hi."
giving a "high five" as we walk by or
engaging them in conversation.
This works to a point, but it's hard to make a solid connection with a 10-year-old when you have little in common.
That's where sports become a valuable tool…. Especially basketball!
​You would be hard-pressed to find a kid who doesn't enjoy basketball.
Add a US police officer who can dribble a ball, and you have just found the beginning of a relationship.
​The Basketball Cop Foundation's mission is to connect Law Enforcement agencies across the country with the kids in their communities.
This will be accomplished primarily by supplying the agencies with sports equipment. The recipient agency will then, in turn, donate the equipment to groups of kids in their community through their Patrol Officers.
Not only does the initial donation of the equipment open the door to new relationships, but it gives the Patrol Officers in those areas a place where they know they can interact with the kids regularly and continue to build on those relationships.
​What does Basketball Cop Foundation do?
Beyond supplying sports equipment, the foundation would also fund Police/Youth community events, Police/Youth sports tournaments, and fund the renovation and building of basketball courts in apartment complexes, parks, churches, etc.
​What makes this mission great is that not only is it simple to execute, but it has been proven to be effective.
In just a short time (as of 7/5/18), the foundation has supplied basketball goals, renovated basketball courts, or sponsored police/community events in approximately 80 different Law Enforcement jurisdictions across the country, connecting hundreds of officers with hundreds of kids.
​Together as a community, we can make a difference in the future of our country's youth!
People always ask if I'm still in contact with the original #HoopsNotCrimeCrew. The answer is. They are family.
Today I spent some time with my "little" dude Antwan. I love watching these kids grow into men. 😊
Disclaimer: This is not an official Gainesville Police website.
The Gainesville Police do not maintain department social media sites and departments. The views of the Basketball Cop Foundation may not necessarily reflect the views of the Gainesville Police Department.
Please visit, and if you feel compelled, do donate for a worthy cause.
Basketball Cop Foundation is a 501c3 non-profit organization on a mission to improve Police/Youth/Community relations nationwide.
Editor's note:
In light of the George Floyd: Black Lives Matter protests spread across the world, we need reminders of the groundwork by US police officer Bobby White and many police officers and community leaders who have since 2016 impacted the lives of black kids in the hoods positively with love, encouragement, purpose, and giant HOPE through basketball.